Glass Cutting Wheels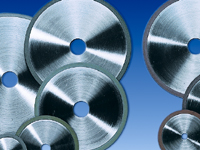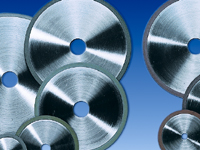 NORTH JERSEY DIAMOND WHEEL is the number one manufacturer of diamond cutoff wheels (saw blades) for the cutting of glass in the United States. We are the leading supplier to both the boroscilicate and quartz industries. We stock wheels for all types of glassblowing; scientific, artistic and pipe making.
Our wheels are competitively priced, American made and in stock for immediate shipment. The glass cutting wheels are specifically designed to eliminate the breakout of tubing experienced with wheels of lesser quality. Wheels available in stock range from general purpose cutting of tubing to chip free cutting.
Call us today, 973-239-5808, for your glass cutting needs and start cutting with a top notch, superior wheel that has been made in America........since 1984.
MADE IN THE USA !